Toms River Online Home Page



SHOWCASED BUSINESSES
------------------------------------------------------











Toms River is the county seat for Ocean County, NJ. Toms River Township consists of a town center, Downtown Toms River, and many suburban neighborhoods. The proximity to the River, Bay, and Ocean make it an ideal spot for boaters and summer vacationers.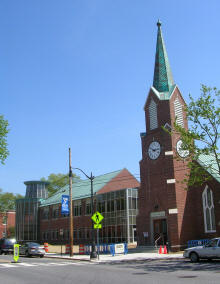 The Ocean County Library on Washington Street is a prominent landmark in Downtown Toms River.
External links on Toms River Online are made available to visitors for informational purposes. Toms River Online is not responsible for any consequences resulting from visiting (clicking on) external links.